Basic care of all towards all
Respect and ask for participants' pronouns. It is important not to assume anyone's gender.
If we approach someone and are going to make physical contact we have to make sure that the other person allows it. If the other person feels uncomfortable we should not insist.
We always feel great when we are listened to, so it is important to respect other people's voices.
Take care of the space around us: use the litter bins, keep the work space clean, respect the timetable of the event… and above all, before leaving, leave the space as it was at the beginning of the event. The staff will thank you for it!
Be responsible for the way we express ourselves. Let's be respectful of everyone at the event.
We all make mistakes, if a participant tells us that they are not happy with something we have done, we can take responsibility and apologise.
If we see any behaviour from a person that is not cool, we can report that behaviour to that person or to the event staff.
We like to take photos/videos to have an unforgettable memory of the event, but it is important to make sure that everyone gives you their consent before taking it or posting it on social media.
When it's time to go to sleep, we promise to be quiet and respect the sleep of the participants, the games are much better if we are rested!
Let's take into account how we feel about attending this event. If we don't feel emotionally available, we should rest and regain our strength. Self-care always comes first.
Be respectful towards other participants and the staff.
Be careful with the facilities.
It is mandatory to bring your QR ticket when accessing the event for the first time.
The resale of tickets is not permitted. Tickets are personal and non-transferable.

Your accreditation shall always be carry visible.
Keep a healthy hygiene.
If showing symptoms of COVID you shall wear a mask.
Animals are not allowed in the facilities.
When listening to music/videos/sounds it is mandatory to use headphones, as speakers may disturb other participants.
Alcohol is forbidden in the facilities.
Meals are to be taken in the established places. Only snacks are allowed in the working rooms.
Meals shifts communicated by the staff are to be followed.
You shall not be wearing a swimsuit or wet when entering the facilities.
You are not allowed to use AI-generated art, don't be a bad fellow. Support your fellow artists.
Minors participate in the jam, inappropriate behaviour is not allowed.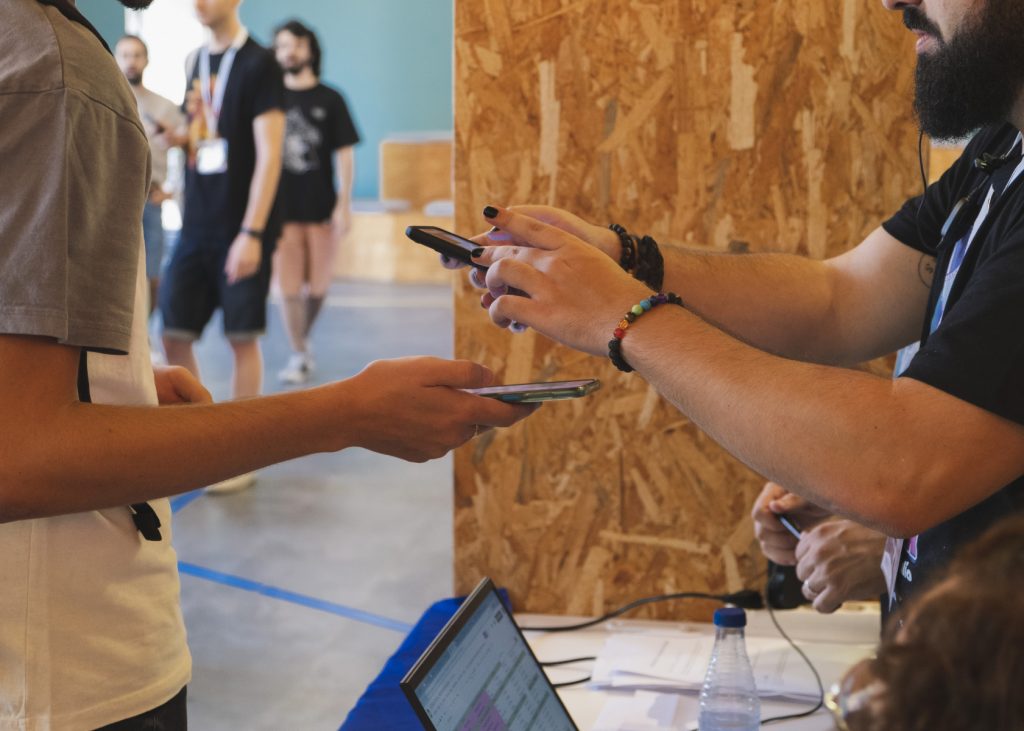 From 02:00 am to 08:00 am it is not possible to access the facilities, although you can leave at any time.
From 01:00 am to 09:00 it is considered sleep hours, you might keep working but be careful with loud noises as other participants might be sleeping.
It is necessary to bring a sleeping bag, pillow, sleeping mask and ear plugs for a more comfortable experience.
Remember that we are not a hostel, we are in a coworking space, so the lights are always on in certain areas. The 24 hours format in our game jam is similar to a camp or Lan Party.
Special rules for Telefonica 42 location
Since 2022 we also have at our disposal part of Telefonica Málaga 42, also in Polo Nacional De Contenidos Digitales. In this place there are several Macs that can be used with previous reservations by email. This place has special rules added to the aforementioned. By using this place you accept to follow its rules.
There are also several bunk beds within this space that can be used until full capacity. There are also showers for proper hygiene available to those interested in spending 48h in the facilities.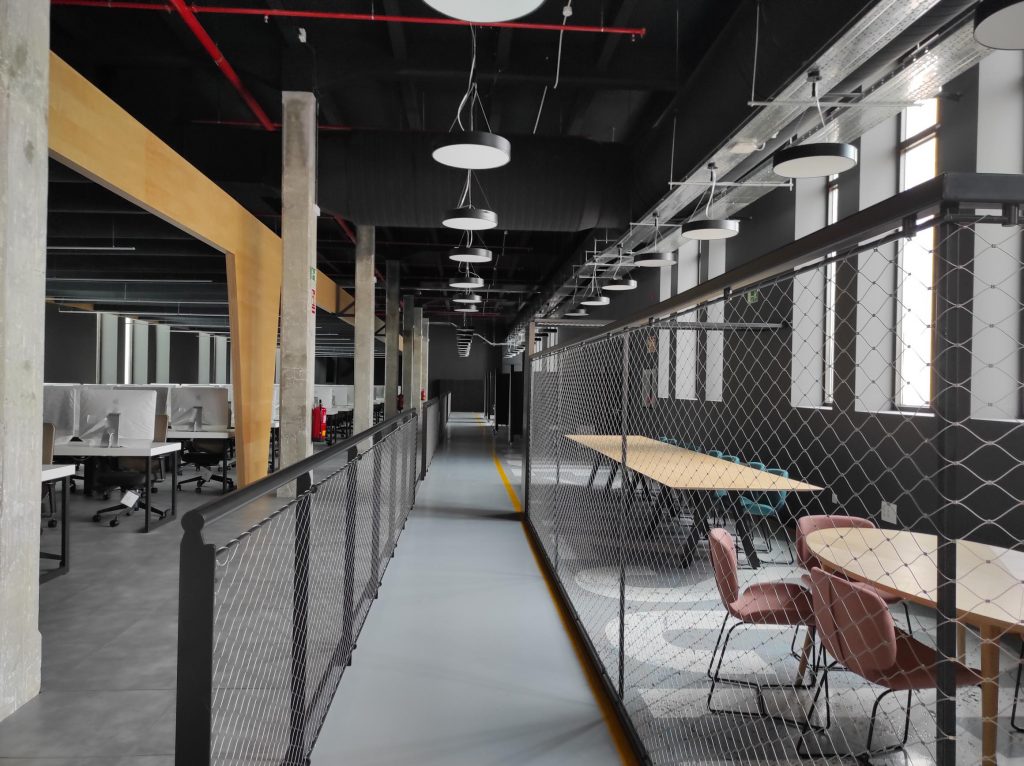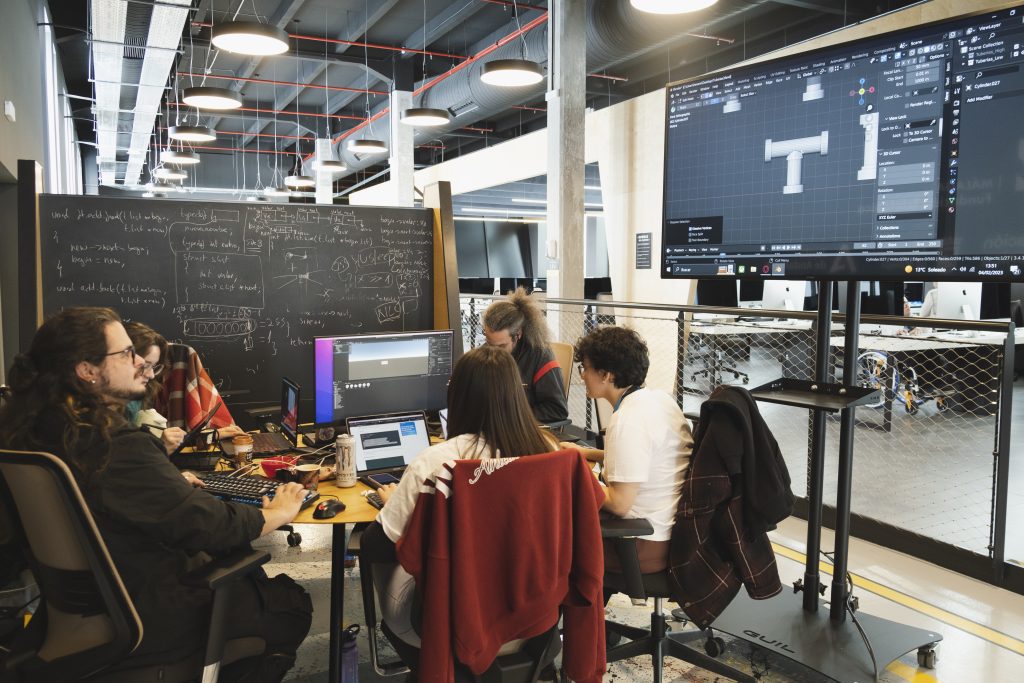 In all Telefónica Málaga 42:
You can only eat in the lunchroom.
In the computer's location:
It is forbidden to eat.
Drinking is not allowed unless it is a hermetic closed bottle that will be placed on the floor.
Do not step or place your foot on the chairs.
No additional hardware can be plugged in.
Always keep the corridors free of obstacles for safety measures.
Jack earphones shall not be plugged in the computers
Never reset a computer without permission from the staff.
Mac's speakers are always on silent mode.
In the bed's location:
It is recommended to use sleeping bags for hygiene.
Shoes are not allowed.
Upper beds can only be used by one person.
Lower beds can be used for up to 2 people, always keeping space between them.
It shall not be possible to camp during the day, it shall only be used for sleeping. That is, during the day the area shall remain tidied up.
It shall not be covered by using objects as a curtain.
In the lunchroom:
Coffee machines cannot be used. For coffees and teas the staff will enable some places in the general lunchroom.
In the showers:
Respect each person's intimacy and shift.
Mac's are limited and you have to book them previously by emailing info@malagajam.com.
Breaking any of these rules might result in expulsion from the event.